Amazon Tours
Experience nature and culture of the Amazon on tours and trips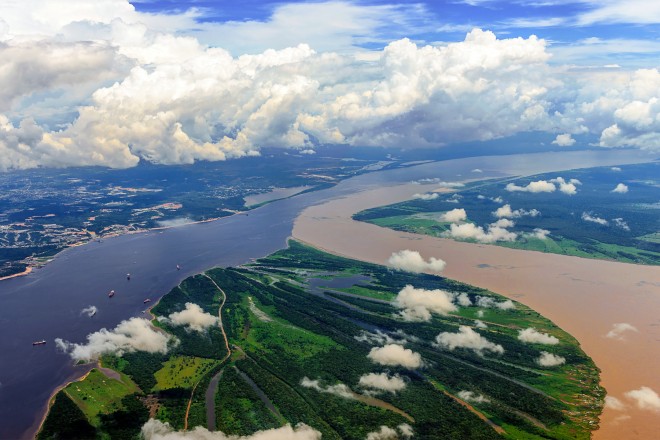 Imagine traveling on ten tumbling Amazon Rivers so remote that you never meet other travelers. Instead, you chance upon enchanted waterfalls. Lagoons, hidden deep in the emerald rainforests. Feel the eyes of the forest animals watching you.
On this tour you have unique opportunities to interact with the river peoples and remote tribes largely untroubled by tourists. On route you meet Waimiri-Atroari, Sataré-Mawe, Tukano, Dessano but also Baniwa, Baré and the Yanomami.. Among them, the Yanomami will include you on their jungle hunting trips. Watch how they have hunted and fished along the Cauaburis River for centuries. Very few get to witness this sight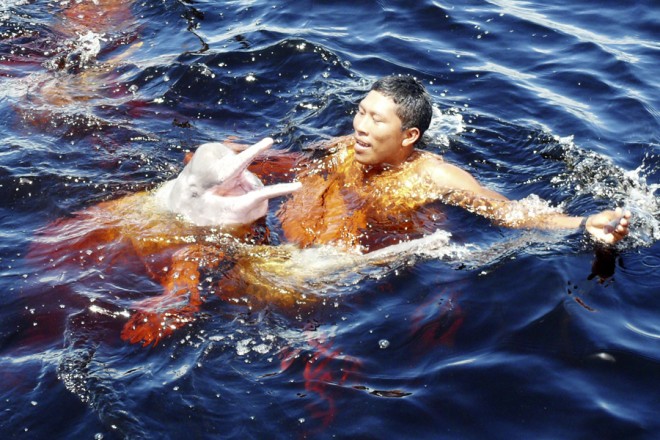 Covering an area of 5,849,808 acres of untamed rain forest the Jáu National Park is the biggest National Park in Brazil and the biggest continuous tropical rainforest on the planet. Its name derives from one of the biggest fishes in the Amazonian rivers. Because of its unparalleled biodiversity in flora and fauna it was declared Natural World Heritage in 2000 by UNESCO. Southern Cross Tours & Expeditions has pioneered tours into and around the Jaú National Park for over 20 years. We have acquired intimate knowledge of the region including the adjacent Anavilhanas National Park and have made valuable relationship with the native habitants of that area. Our tours provide intensive and genuine rainforest and river experiences, close-up contact to nature and humans unaffected by modern life amenities. Authenticity is the magic word that describes best our tours to the Jaú National Park.
Find out more about Amazon Adventure: Jaú National Park and Further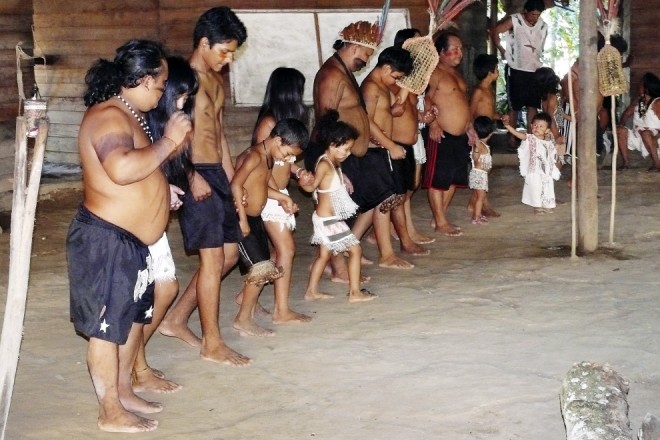 Our contact with the Sateré-Mawé tribe started some 10 years ago in their village at Iranduba, one hour and half by car distant from Manaus. Unfortunately the situation there has developed in a way that does not coincide with our philosophy of authenticity, as the Sateré-Mawé there had become increasingly touristy. So when we were asked by the editor and host of the German TV Series "Galileo" if we could help them to film the rites of the bullet ant dances, we looked at the roots of that tribe and found them at the Marau river in the municipality of Maués, about 1 hour by private air charter from Manaus. 12 villages are scattered over the Reservation. Since our filming in the village Ipakup Ekatup Hap ,now called Nova Esperança  in Portuguese, we have made friends with the tribe and can offer stays from 4-8 days during which the performance of the rite and the with the bullet ant Paraponera clavata is the highlight. In company of the Sateré we will discover other secrets of the Amazon and the Sateré which is their tradition of cultivation and harvest of Paraponera clavata, the Guaraná plant, a high grade stimulant.
Find out more about Secrets of the Amazon: The Satéré-Mawê in the Rio Marau Region